SOLAR PV CUMBRIA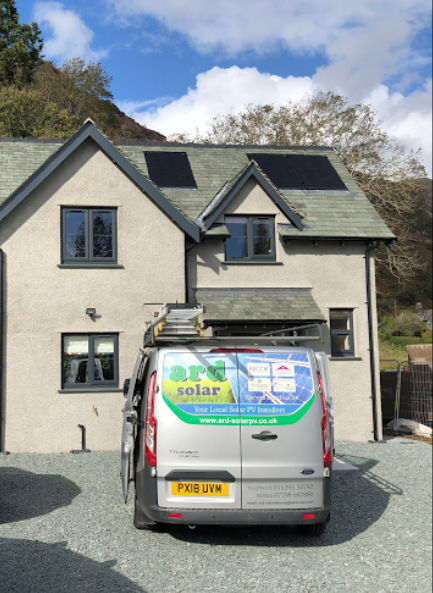 Turns sunlight into electricity...Solar PV Installers Cumbria, Solar Energy Cumbria, PV Solar Panels, Solar Photovaic...
ARD Solar PV Systems Cumbria, are photovoltaic systems (PV system) installers in Grange-over-Sands, South Lakes, Cumbria and the North West.
ARD are an independent supplier and installer of renewable technologies specialising in Solar PV systems.
ARD aim to deliver a high quality and friendly service with independent expert advice to cater for your individual and specific needs.
Solar PV customers are able to claim the current FEED IN TARIFFS for PV, and our customers will be eligible to claim the Renewable Heat Incentive Scheme.
Our installations will not only help to reduce carbon emissions but will significantly reduce your energy bills.
Domestic installations benefit from a reduced VAT amount of 5%
A return of between 7-10% would be expected from your investment on a PV installation and guaranteed for 25 years (index linked under the FITS scheme).
ARD are an established company based in Grange-over-Sands, Solar PV Installation. Areas Covered: Cumbria and South Lakes including Ambleside, Windermere, Bowness, Kendal, Grange over Sands, Barrow in Furness, Ulverston, Allithwaie, Flookburgh. The Lune Valley to include Sedbergh, Kirkby Lonsdale and North Lanc's to include Lancaster, Carnforth etc
Solar PV Installers, Solar Energy, PV Solar Panels, Solar Photovaic...


For More Information Call ARD Solar PV Cumbria
Telephone: 015395 32792 Mobile: 07798 697880
Email: ard.installations@btinternet.com
Shaws Warehouse, The Gill, Lindale, Grange-over-Sands, Cumbria, LA11 6LX

Submenu